Want to know what's working on Pinterest now?
How it can work best for your business or your client's business?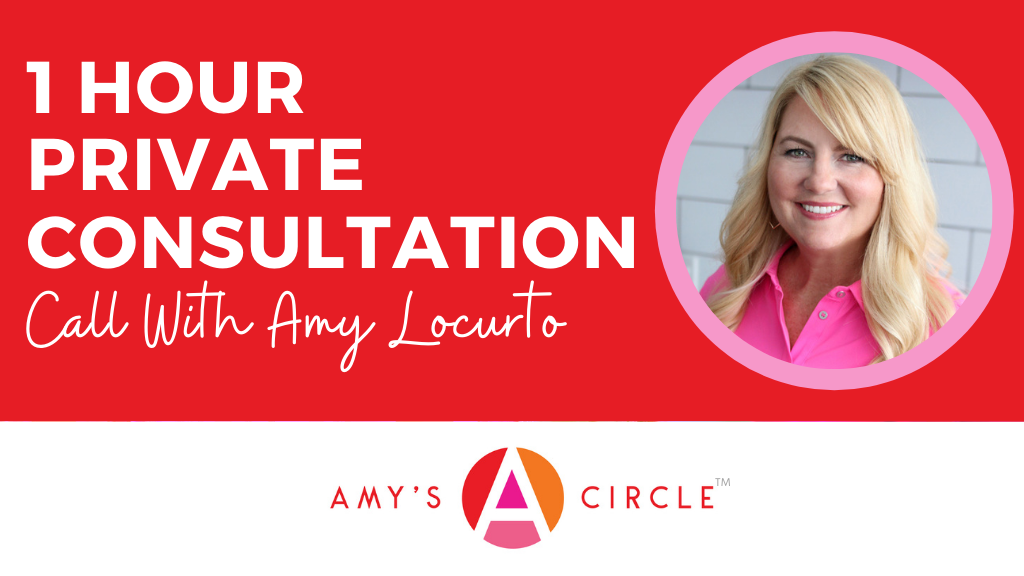 Get 1 hour to ask me anything you want about Pinterest marketing or blogging.
I will ask you to fill out a question form to learn more about you so I can give you the best possible advice within the hour.
📌 We'll talk 1 hour live via phone or Zoom (whichever you prefer).
Feel free to ask me anything else you want as long as the topic pertains to Pinterest or Blogging.
📌 You'll get an action plan within 48 hours based on what we discussed.
Thanks! - Amy
Please note: Because I don't do paid Pinterest promotions, I will not be able to give advice on that topic.
Why You Should Work with Amy
Fun fact... Amy was the very first Pinterest Ambassador which gave her the opportunity to speak at social media conferences as Pinterest's official speaker.
Amy is the "Pinterest Marketing Expert" that you've been looking for. She's taught hundreds of students how to market their business on Pinterest.
Amy is a known leader in the influencer and online business space because she has what it takes to consistently deliver amazing content and traffic through her creativity and winning strategy. 
That's why so many big brands, small businesses, bloggers, coaches, authors, other content creators and info experts have been working with Amy for over 12 years.
Amy's Pins*:
• Receive 26 million impressions per month
• Reach 15-20 million people each month
• Provide 200,000 monthly page views to her website
*Stats from LivingLocurto.com only. Numbers are much higher if you count all pins.
Looking for Pinfluencers?
Amy is connected to a fabulous network of power pinners and influential bloggers. Many she she has trained herself that range from 4-10 million or more monthly viewers! If you need help finding the right people to work with your brand, book a call today.
Thanks for submitting your information! Please continue with the checkout process.
Frequently Asked Questions


How do I schedule my appointment?
Upon purchasing consulting time, you'll receive further instructions on how to book a time for your appointment.
Can I purchase coaching more than once?
Absolutely! If you find yourself in need of time with Amy more than once, simply purchase consulting/coaching again.
Can I get a refund if I'm unhappy with my purchase?
If you are unsatisfied with your coaching, reach out to us to see if your purchase is eligible for a refund.