The Pin Strategy Portal is a custom designed traffic building SEO strategy tool for Pinterest creators.*
*A UNIQUE TIME SAVING TOOL FOR ANYONE ACTIVELY PINNING THEIR WEBSITE CONTENT FOR OVER 1 YEAR.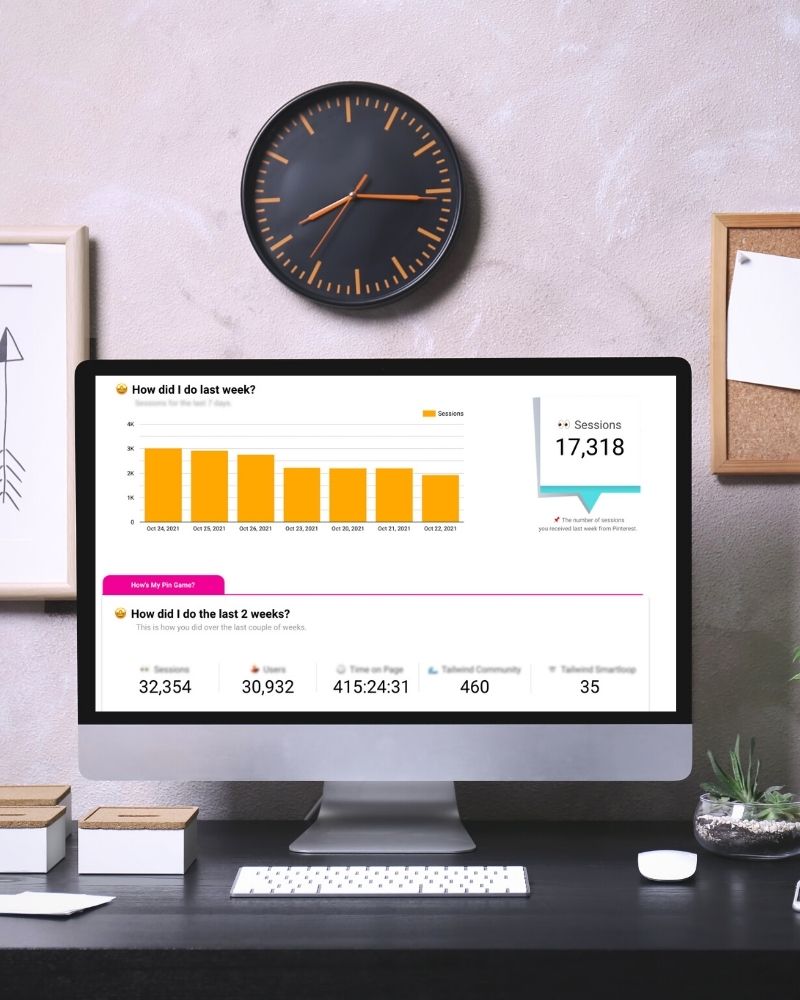 With 
the Pin Strategy Portal
 (PSP), you'll get next-level data combining several powerful tools all in one... Your Google analytics, Pinterest analytics with expert SEO and Pinterest strategy built right in!


💰 When time is money, the Pin Strategy Portal will not only 
save hundreds of hours of time
, but give you a road map of where you need to go and what to do to make more money.
Increase your Pinterest ROI with a custom portal!
At the end of the day, SEO is not enough.
The Pin Strategy Portal (PSP) gives you customized pin strategy with your content, SEO and Google analytics.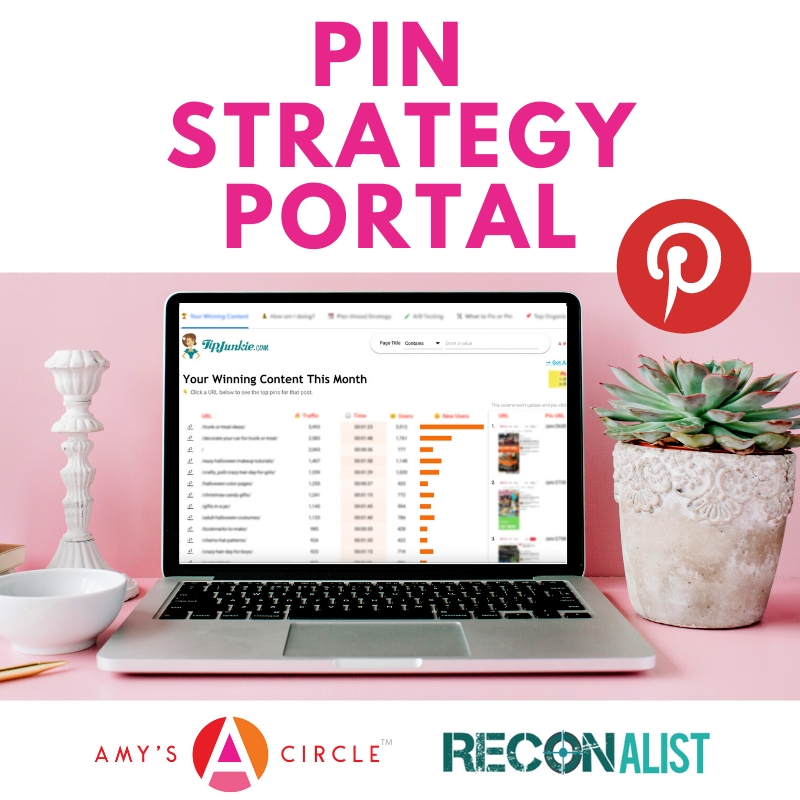 The Pin Strategy Portal (PSP)
is amazing time saving tool that helps you see the right data from your site, while also providing content ideas and action plans with proven to work Pinterest SEO strategy so you can make smarter business decisions.
We can honestly say, it's a mind-blowing business tool designed specifically to save you endless hours of busy work!
Focus on creating amazing content. Never worry about Pinterest SEO strategy again!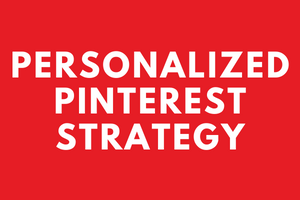 Your Pin Strategy Portal tells you the content you should pin or fix. You'll even get the best times to manual pin when your Pinterest audience is most likely to click through to your website!
See a pin thumbnail for each url. No more copying Pinterest urls from Google Analytics and pasting into a browser window to see what pin is what. Save hours by scrolling through your pins in seconds!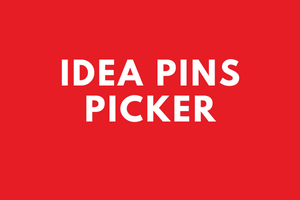 The Pin Strategy Portal picks the content you should create Idea Pins about based on our built in strategy and your data. You choose the month, and your portal does the work!
❤️ Easy to Understand 
Designed to be extremely simple to give you time to do the work. No more confusing Google analytics and ever-changing Pinterest Analytics to figure out. 
❤️ See High Traffic Pins in a New Way
In seconds, your Pin Strategy Portal shows you the best pin ever, the best pin now and your newest pin for a specific URL. It's fun and addicting!
❤️ Visual Pin Testing
See your pins at a glance side-by-side to easily test which pins are working the best! 
❤️ Pinterest Content Planning 
Your portal will give you ideas for new content and/or new pin graphics to be creating now to get ranked in Pinterest search. 
❤️ Real-Time Updates 
The Pin Strategy Portal updates LIVE to give you the up-to-the-minute strategy and analytics you need. Each time you visit, you could see new information based on what is happening with your Pinterest traffic.
❤️ Pinterest & Blog Content Ideas
Built in content strategy that works for Pinterest. Plus, throughout your portal, you'll find SEO tips to use with your website as well as your Pinterest and Google game.
👇 What is required?
Access for Customization - You must grant our partners, Reconalist, reading only access to Google Analytics. This information is not shared with Amy's Circle, but needed for the Reconalist team to build your custom portal.
At Least 1 Year of Your Content on Pinterest - You need to be an active Pinterest creator with at least 1 year of pins from your website on Pinterest.
Commitment - We want you to use your portal to get the best results possible. Pinterest is a long game, therefore our minimum portal subscription is 3 months.
Coming in March 2022... A Private Facebook Group for Pro & Business plan portal subscribers to help you stay motivated.
What is NOT required?
No training! - You or your employees will be able to start working on your website and Pinterest marketing within hours of receiving your custom portal. 
No course! - Easy to understand portal explains what you need to do without having to learn anything.
No Wasted Time! - We save you hours and hours of busy work by taking the thought process out of hard to figure out Pinterest SEO strategies and find the correct information you need FAST and EASY to grow your business.
No Knowledge of Google or Pinterest Analytics Needed!  - You don't need to have any knowledge of analytics, we've done all the work for you with an easy to read portal. 
Pin smart instead of pinning blind.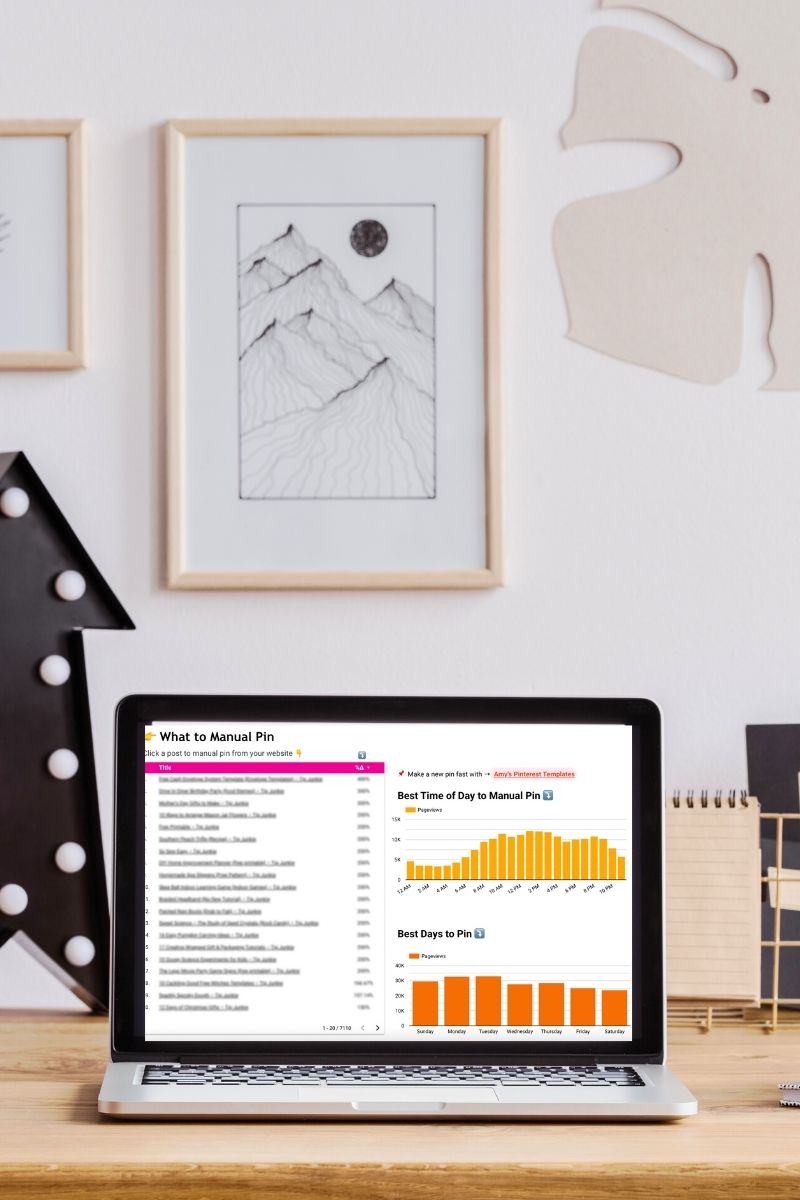 What you get:
A Custom Designed Portal - 12 custom built pages with easy to understand Pinterest analytics and your website's data rolled into one.
Real-Time Data - Updates your information IN REAL TIME to help you work smarter not harder!
Pinterest Strategist Expertise - A dynamic action plan based on your data that will deliver results.
A Google Analytics Expert - No more going into your analytics and trying to guess what to do. It's all done for you!
Two Business Coaches - Find coaching tips and resources throughout the portal from Pinterest Strategist, Amy Locurto from Amy's Circle and SEO expert, Laurie Turk from Reconalist.
What you won't need anymore:
• A Pinterest Strategist 
• Training a VA on how to do Pinterest marketing strategy -With the PSP Business Plan, your employee can also have access to your portal. You can also use the data to create a spreadsheet with instructions each month for your VA.
What you might still need: Someone to design pins for you and add the pins on Pinterest. We make it easy with the Amy's Circle Pinterest Templates!
How does the Pin Strategy Portal compare to what I already use?
Pinterest Analytics
Pinterest Analytics is only data. There is no visibility into what impacted the data and how to use it.

The PSP aggregates multiple data sources, where as Pinterest Analytics is based on a microset of data.

Pinterest Analytics is d

ifficult to navigate to find the info you need to grow your traffic. PSP delivers it in an actionable format.
Google Analytics
Google Analytics is hard to understand and not user friendly.
Google Analytics delivers raw data. Now what?

Google Analytics does not provide images of your pins. The PSP allows you to see and compare your Pinterest graphic results.
SEO TOOLS (Such as SEMrush, Rank IQ, ahrefs)
SEO tools do not provide Pinterest data.
SEO tools typically only deliver raw data and do not tell you how to use Pinterest to grow your traffic.

SEO tools

are often hard to understand and not visually friendly.
Will I make more money by using the Pin Strategy Portal?
If you already earn money from ad revenue/selling products, and you use your portal correctly with consistency, then it's a big YES... 💰💰💰!


Here's why…
The Pin Strategy Portal is not just Pinterest data… you already have that.


You will have access to hidden SEO strategy that will help you not only gain traction on Pinterest, but increase your website's overall rankings everywhere. (Yes... the PSP can actually help you with Google! SQUEEL!!!)
Best of all… you'll also get ideas for what content to create next on your blog.
For example, not sure what type of post to write? Or what Idea Pins to create? The portal has a way of telling you. It's super cool!
You'll also have access to the Pinterest Content Picker that is updated regularly as topics trend. We spend hours doing SEO keyword and topic research so you don't have to!
Get Started
$ 297 / 3 months
1 URL/Custom Designed Portal
1 User
Set-Up Fee Included
10 Free Pinterest Templates
Support via Email or Knowledge Base
You are saying….
"I can't invest in anything Pinterest related, because our Pinterest traffic is down."
We are saying….
"This is why you need the Pin Strategy Portal!"
It's most likely you are not seeing the best results because:
A) You are overwhelmed.
B) It takes too much time.
C) Not sure what to trust and from which source.


There are many factors that play into why you are not seeing good results. We have been there ourselves! It's why we created this portal.
What Are You Waiting For?
With high demand, it can take up to 14 business days to custom build your PSP.
Choose a subscription plan and get started ASAP...
Get Started
$ 297 / 3 months
1 URL/Custom Designed Portal
1 User
Set-Up Fee Included
10 Free Pinterest Templates
Support via Email or Knowledge Base