Want to reach millions of people with little time or effort and maximize your income?
This course is getting an update! Join the wait list today...👇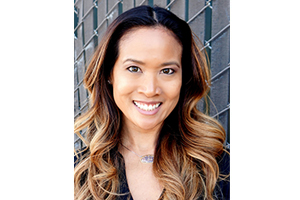 The first week alone is worth the money!
"Although I feel I am "successful" on Pinterest, I was stuck in a rut of pinning the same way for months or even years. I needed new ideas, and based on Amy's reputation, respect for her, and her success with Living Locurto, I decided to give the course a try.
My mind was blown after the first class. The information was exactly what (I didn't know) I was looking for including delving deeply into Pinterest and Google Analytics and video. She provided FREE tools that I had no idea existed, that are extremely useful to my business. I would say don't waste any more time and sign up!" 
~ Dinah, diyinspired.com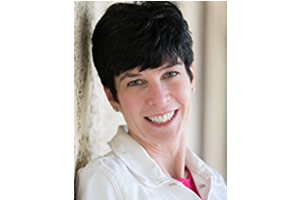 My Pinterest impressions went from 200,000 to 400,000 in one one month! Wow!
Amy is so fun and personable!! She puts on no airs and shares all her tricks! Before joining her mastermind group, I had absolutely no strategy. I just pinned and scheduled what I wanted when I wanted.
~ Liz, thatskinnychickcanbake.com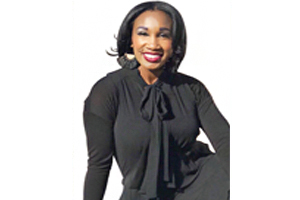 Amy's Circle has become the highlight of my week!
Amy is Pinterest passionate, and she makes her Pinterest strategy easy and fun to learn! I'm no stranger to Pinterest, and still, I learned new tips from Amy each week. All of her lessons are actionable and easy to implement right away, and Amy is excellent about taking extra time to answer questions. It'll be bittersweet when this course comes to an end!
~ Shaunda, shaundanecole.com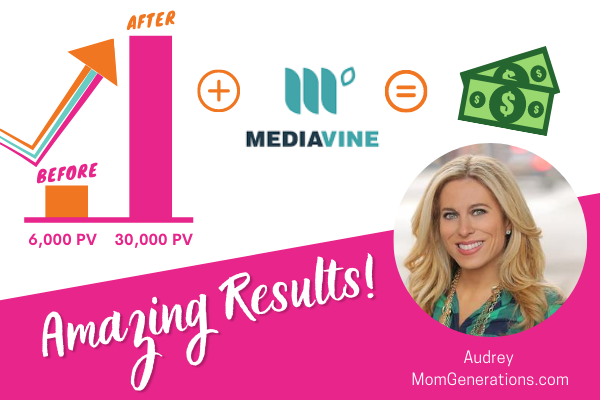 "My results were incredible!"
I went in not knowing what to expect because I've taken other classes before, but I've known Amy forever and I trust her. I did what she said to do. My Pinterest traffic went from 6,000 hits a month to 30,000. My monthly viewers from 1 million to 7 million. I was able to get into Mediavine, which was a big goal of mine. 
I've been in this space for over 12 years now. Amy is someone I trust with my time, my money and business. She knows Pinterest inside and out. I feel that when you take a course you need to look at who is teaching you and what kinds of results they showcase. She is a phenomenal blogger and influencer and worked so hard on this course. She covered EVERYTHING. 
~ Audrey, momgenerations.com
AMY'S CIRCLE MASTERMIND COURSE INCLUDES:
📌 6

Mastermind Classes



📌 6 Q&A replay videos from the LIVE course
📌 Coaching, Accountability and Goal-Setting.
📌

Exclusive Resources, Templates & Tools



📌

Action plans and challenges to keep you on track



📌

Exclusive Discounts on Amy's Canva Pinterest Template Designs



Hi, I'm Amy!
I LOVE to help motivate, encourage and teach creators and businesses how to reach their goals and make more money!
This is why I began teaching about my Pinterest strategy and testing my teachings and products in private BETA groups. My strategies helped so many people and word got around, so I made my previously private mastermind course public for anyone!
I'm a full-time professional lifestyle and food blogger, digital shop owner and busy mom. Because of my full-time influencer career, I can only take time away to teach an in-depth mastermind course like this a few times a year. I'm excited it's all in Teachable now for you to start today!
I put EVERYTHING I have into my mastermind groups to help my students succeed. I'd love to help you too!
>>> CLICK HERE to start learning today.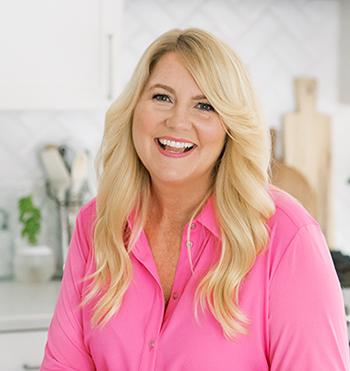 Amy is the "Pinterest Marketing Expert" that you've been looking for. She's a known leader in the influencer and online business space because she has what it takes to consistently deliver amazing content and traffic through her creativity and winning strategy. 
That's why so many big brands, small businesses, bloggers, coaches, authors, other content creators and info experts have been working with Amy for over 12 years.
About Amy Locurto
Amy has been a professional graphic designer for 25 years, an online shop owner, content creator for brands and DIY lifestyle blogger for 12 years at LivingLocurto.com.
Amy was the very first Pinterest Ambassador. She traveled to various social media conferences as Pinterest's official speaker. She is now a beta tester in the Pinterest creator community.
Amy's Pins*:
• Receive 10-30 million impressions per month
• Reach 10+ million people each month
• Provide 200,000 monthly page views to her website
*Stats from LivingLocurto.com only. Numbers are much higher if you count all pins.
"This course is by far the best I've ever taken in ANY subject related to social media!"
It is the ONLY course I would recommend to someone who wants to learn to use Pinterest effectively because it's not just words on a paper. It's not just something updated once a year because too many people are demanding it. It's someone who is knowledgeable enough to have the answers you need but also the ability to get the answers from the right people when necessary.


Amy is the perfect cheerleader who gives you the confidence to try out new techniques and share what works and what doesn't, so everyone can benefit from group knowledge. She offers up so much knowledge that others have never heard or considered before, but to her it's just obvious. 
There is so much detail in the course that when you put it all together, it just clicks and makes sense why nothing else ever worked before.
In a short amount of time, I have gained huge visibility on Pinterest, which has brought me much more traffic and money. I shied away from "live" courses before, thinking I would do better with pre-recorded or written courses so I could learn in my own time. I have totally changed my tune, and I don't think I could ever do that again having experienced this course. Having a teacher who is really right there and showing you what's what, taking questions and doing a deep dive into every part of the subject is invaluable. Having someone as bubbly and fun as Amy is the icing on the cake.
- Katie, amotherthing.com
Get Amy's secrets and everything else you need to know about…
📌 What's working right now on Pinterest to get mega traffic!
📌 How to make money with Pinterest organically (No paying for ads!)


📌 Why your Pinterest traffic is down and how to fix what is broken


📌 How to maximize your income


📌 What to pin and when
📌 How to easily manage your own Pinterest account or train an assistant. (Most companies charge $400-$1000 a month for this.)


📌 Manual Pinning


📌 Scheduling Pins


📌 Pinterest Video


📌 Growing your e-mail list using Pinterest


📌 Pinterest & Google Analytics
More Amazing Results...
Amy's course was the best investment in my blogging business that I made this year. She's such a knowledgeable coach. She is also super approachable and keeps things fun. If you're looking to finally learn how to make Pinterest work for you, this course is for you. I was excited to create video pins that resulted in thousands of views. I also loved learning how to create affiliate pins. What I also enjoyed is that Amy understands how busy we are, so she allows you to pace yourself so you can tackle the units when you have time. I feel that Amy not only shared priceless knowledge, but she built a community in which women supported each other. It's a reflection of who Amy is: an extraordinarily kind human being that will go out of her way to help you. 




Having a strategy, knowing how to test and track, and thinking creatively is key to Pinterest success. Amy holds your hand and walks you through what you need to know to be successful with Pinterest. 




Amy's mastermind got me excited about Pinterest for the first time! Having the weekly live class kept me accountable and the "homework" was just what I needed to make some real progress. I have done more with my Pinterest account in the past month that I've done in the last 5 years! I had lots of "firsts" as a result of the course. My first ever video pin, my first ever affiliate pin, and my first time manual scheduling. It is so worth it! The combo of the online class, print-outs with homework and Canva templates was the perfect amount of content.




My impressions and audience are both up 50% since taking this course. It lifts my spirit to watch Amy as she teaches us. She is so kind and genuine and shares a lot of things that Pinterest offers that you may not realize.




My Pinterest traffic has shot up in the weeks since I started taking this course! Amy has a great approach to business and she is super accessible, she has practical steps and simple tasks to get you on you way.
Who is this Mastermind for?
The Amy's Circle mastermind is for business owners, creators and influencers who want to make more money and get the best Pinterest advice and secrets from an industry expert and power pinner.
Both Pinterest newbies and long time users are welcome! There will be something for everyone. Beginners might be overwhelmed at first, but it will all click after a few weeks.
What you should have before joining Amy's Circle:
A Pinterest account. It would help if you had a business account, but this is not required. If you don't have one yet, learn how to switch to a Pinterest business account here.
You should have a website or Instagram account with an email list or a following that you can reach. A minimum of 300 people on an email list or your Instagram account is suggested for this group. 
If you want to focus on Pinterest and achieve a reach of 1-10 million people and get mega traffic, this mastermind is for you.
If you already reach over 10 million people a month now, but don't currently manage your own Pinterest account and want to learn how, or you want to be a part of a fun creator community and learn new things, then please sign up!
Who is Amy's Circle Mastermind Not For?
This mastermind is not for assistants who have no access to admin areas or involved in business decisions. This course is full of digital marketing strategy and meant for the owner of the website or website manager who makes business decisions with admin access to the following: website, Pinterest account, Tailwind and all analytics.
*You will have valuable skills to train an assistant after this mastermind.
What They Are Saying...
I had not been managing my Pinterest account for the last year or so and I wanted a fresh, new start with all of the latest information. 
I learned SO MUCH through Amy's course. I had specific goals in mind, daily actionable items, and a better understanding of how Pinterest is currently working. 
In three months' time, my impressions went up 6.6%, my total audience went up 16%, my engagements went up 13%, and my engaged audience went up 11%. I'd say that is a significant increase in all four main pillars of Pinterest! 
I looked forward to Amy's lessons each week, and I've taken a TON of online courses like this in the 12 years I've been blogging. This hour was truly worth my time--and in this line of work, every hour counts! Each week, I learned something new, and each week, I did the work, put in the time, and am really seeing progress. I think it's awesome that Amy's willing to share her knowledge with us. I've always loved this gal, and now I love her even more. Thanks, Amy! ❤️
~ Amy, teachmama.com
If you're looking to increase your Pinterest traffic and increase your Pinterest engagement, this course if for you! The videos and lesson plans are easy to follow and not super overwhelming. I also love that you can take the course at your own place. With a 2 year old running around, I can't always been at my computer for a certain amount of time or at a specific time for a class. So its super helpful to have the flexibility to start and pause the courses as needed, plus the printable lesson plans/homework made it easy to keep track of progress and my "to-do" list for the course! 
~ Angie, bigbearswife.com
Before this class I never attempted video. With Amy's expertise and direction, as well as her Canva templates, I created several high performing videos. But more than anything else, Amy is so motivating and really ignites a fire in you to not be afraid to try something new! This class is fun and extremely informative. You can see how much work Amy puts into preparing for every class and she really has a true, genuine interest in helping you to succeed!
You will not regret your decision to take this class! Amy has a wealth of knowledge and she will teach you best practices for harnessing the power of Pinterest for your business. She will help you examine what is working for you right now and also how to be strategic with your pinning and planning moving forward.
~ Alison, justaddconfetti.com
AN AMAZING VALUE...
🎯 6 Weeks of Training, Action Plans and Exclusive Resources for Professional Pinterest Marketing. (Value $3,000)


🎯 9 Steps to Pinterest Success Mini Course (value $37)


🎯 22 Exclusive Pinterest Templates for Canva (value $40)
💰 Value $3,077 
When Does It Start?
WE'RE UPDATING THIS COURSE NOW...
IT WILL BE READY SOON!


Amy is such an amazing wealth of knowledge when it comes to Pinterest and teaching us how to grow our page views!!
~ KariAnne, thistlewoodfarms.com
I saw way more traffic to my blog! I only started the blog in January 2019. In December 2019 my traffic from Pinterest was 6,000 page views. In March 2020 after implementing Amy's strategies, I hit 19,000 page views from Pinterest! Dive in! You have nothing to gain but connections, strategies, and traffic.
~ Amy, healthbeet.org
I saw growth in every area including impressions, engagements, and link clicks! Impressions were up 27% in just 60 days. Amy's mastermind course is the best investment I've made to see growth in my Pinterest account that translated to more visitors to my website. In other words, you'll make your money back fast! 
~ Melissa, imaginationsoup.net
Amy is a wealth of knowledge. She openly shares her experience with Pinterest and provides useful information that you can put to use right away. I learned so much from Amy and am grateful for all the tools that I know have in my Pinterest Tool Box.
~ Kristi, barnowlprimitives.com
I've had an active Pinterest account for years and was struggling with growth. I didn't know how to utilize my analytics to progress. Amy showed me exactly what I needed to do to make the changes to increase traffic to my site through Pinterest.
~ Amy, mynameissnickerdoodle.com
Before Amy's course, I didn't feel like I had a clear understanding of how to use Pinterest strategically. It felt like a huge undertaking to create an effective Pinterest strategy. Without doing anything, 30% of my traffic was coming from Pinterest. I knew there was a huge opportunity there but didn't know what to do, I needed a class with an expert like Amy!
After taking Amy's class, I understand how to use Pinterest effectively without spending a ton of time trying random things or avoiding it completely. I now understand how to read my Pinterest analytics and use the information to drive traffic. Amy introduced us to useful online tools to create beautiful pins and video pins and broke everything down in an approachable way. Her lessons were well organized and fun and her enthusiasm is contagious! 
My 30 day Pinterest impressions have been up 25% on average over the length of the course. 
~ Jacinda, prettyprudent.com
My new website is a baby with only 21 posts, but it is currently bringing in MORE traffic from Pinterest now than my other blog which is 7 years old and has a TON of posts. Amy's course taught me so much of what I have been doing wrong and how to correct that. If I can take a site with only 21 posts and bring in MORE traffic than a site that has almost 700 posts and tens of thousands of pins, YOU CAN DO IT TOO! 
Amy is a great teacher and it's always fun listening to her walk you through something - because sometimes she discovers something new on the fly and it's just fun to watch her process and work through it and teach you as she goes. 
~ Jennifer, everythingischicken.com
Being able to create video pins was something I had been trying to do for MONTHS and just couldn't figure it out. I thought I knew so much about Pinterest before joining Amy's mastermind, but I had no idea how much I would learn each week!
~ Tonya, tonyastaab.com
Start Getting Mega Traffic ASAP!